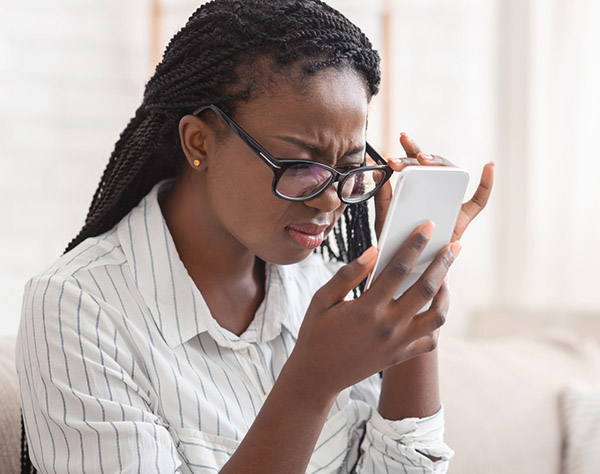 When we think of making our organizations accessible to individuals with disabilities, our minds usually go to physical access. Do we have an accessible parking space? Can someone get in our front door? Are our bathrooms accessible?
Yes, these are all important components to providing physical accessibility for people with disabilities who are engaging with your organization and its programs. But how do you provide programmatic accessibility?
Let's talk about some of the public access services you provide and how you can make them more accessible to clients with disabilities.
Is your website accessible?
Many organizations (businesses and non-profit organizations) use their website as an online brochure to provide vital information about services, hours of operation, upcoming events and training. It's important to make sure that your website is universally accessible to everyone that you want to serve, including people with disabilities. The Americans with Disabilities Act and Section 508 of the Rehabilitation Act of 1973 require public organizations to ensure that their websites are accessible.
One of the key decisions you will make is selecting a web developer who understands how to build and support an accessible website. You'll want to ask them if they are familiar with web content accessibility guidelines and if they create websites that conform to those guidelines.
And be sure to engage people with disabilities to test the website for user accessibility and ease. If you say you don't know anyone with a disability, this is a great opportunity to reach out to community-based and government programs in your community that provide direct services to people who are blind, people who are deaf, and other individuals with disabilities who might be interested in your services.
The Vera Institute has created a wonderful tool that we utilize when reviewing and updating our own website and we love to share it with DI clients.
Are your print materials accessible?
Most organizations create a variety of print and written materials to communicate their work and services to the public such as brochures, annual reports, and other public awareness materials. These documents usually provide vital information about your organization and you want to make sure they are accessible to everyone.
It is vital to use plain language to create these materials. Plain Language makes it easier for everyone to understand what you are communicating about your organization. Writing in Plain Language means clearly communicating what the reader needs to know without unnecessary words or expressions.
Using Plain Language includes:
Knowing your audience
Keeping messages short and simple, and putting the most important information first
Using headings that can help your read navigate the material
Using short sentences, paragraphs, and sections
Avoiding complex words, legal terms, abbreviations, and acronyms
Using lists and tables to shorten complex information
Additional information about writing in plain language:
For more information about creating accessible materials, we encourage you to review The Vera Institute's Series Tip Sheet No. 1.
Are your online meetings accessible?
If you are like most organizations, you are utilizing online platforms to conduct meetings, trainings and other gatherings. While webinar platforms include features for live captioning, few provide captioning services. A certified captioner can provide captioning services during your webinar and provide access to people who are deaf or hard of hearing.
For more information about finding a qualified interpreter or conducting an accessible online webinar or meeting, we encourage you to review these additional resources:
DI can help you with all aspects of programmatic accessibility
Davis Innovations can help you with making sure your website, marketing and informational materials, meetings and more are accessible. If you need help navigating accessibility, please contact us or call 505-424-6631. We are here to help you and your programs serve all of your clients and customers.